Oculus Connect 1 was held at the end of September at the Loews Hollywood Hotel.  It was a great chance to mingle with other virtual reality developers and share our projects.  On Saturday night we were able to give a demo of Here Come The Dead to the Oculus Developer Relations group.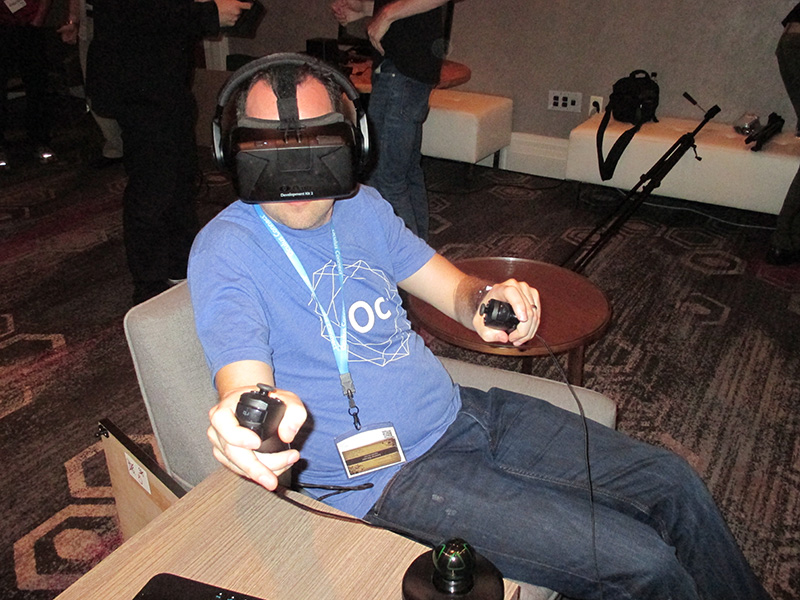 The lead up to this was a 3 week crunch to get Here Come The Dead up to the same level we showed at DigiFest 2014 in May, but this time using UE4.  As this ended up being the last demo of the night, we were able to make use of the conference hardware to show off the demo to some OC1 attendees until they kicked us out, as seen above.
We look forward to the next Oculus Connect!